The free event provides a fun alternative to shopping on the busiest shopping day of the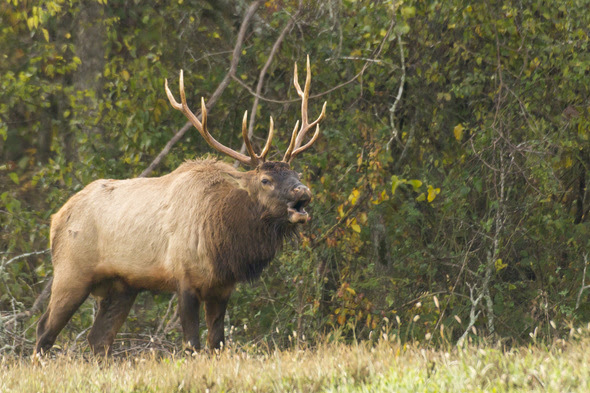 year.
JEFFERSON CITY, Mo. —
Escape the holiday hustle and bustle and come relax and discover nature at the Missouri Department of Conservation (MDC) Runge Nature Center's annual shopping alternative event from
10 a.m. to 2 p.m. on Friday, Nov. 28
.
"This has become a tradition for many families in the Jefferson City area and surrounding communities," said MDC Naturalist Trana Madsen. "Each year we choose a different conservation topic and create a theme to connect people to the Missouri outdoors. This year our theme is elk."
The free public event will host activities for children, teens and adults. Make an elk clay track, learn how elk communicate through calls, browse an interactive table that will include touchable elk pelts and antlers, learn about elk in Missouri, and much more.
Once common throughout most of Missouri, elk disappeared from our state about 150 years ago due to over-hunting and habitat loss. MDC has reintroduced an elk herd to a large restoration zone in a portion of three counties in southeast Missouri near the Current River. While elk will never roam the entire state as in pre-settlement times, wildlife watchers are able to see free-ranging elk in the 346-square-mile elk restoration zone, which includes Peck Ranch Conservation Area (CA) and Current River CA.
Runge Nature Center
is located on Hwy 179 in Jefferson City approximately .5 mile north of Hwy 50. Building hours are
8 a.m. to 5 p.m., Tuesday
through
Saturday
with extended hours until
8 p.m.
on Thursdays. The building is closed
on Sunday
and
Monday
. The outdoor trails are open from
6 a.m. to 9 p.m.
daily.